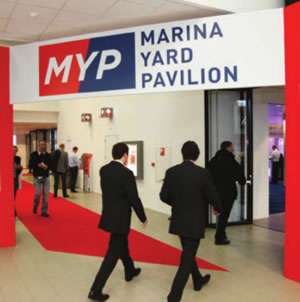 Ocean Road and Pacsoft International Ltd will be exhibiting the lastest "PacsoftNG" Marina Management Software Solution at the METS 2014 International Marine Equipment Trade Show - 18th November to 20th November 2014.
Following extensive new development over the last year, the PacsoftNG Marina Management Software System will be available for viewing and demonstrations on our stand.
Pacsoft International and Ocean Road will be exhibiting on Stand EF22, in the Marina Yard Pavilion , at the Amsterdam RAI, Amsterdam, Netherlands.
Don't miss your opportunity to obtain an exclusive view of the latest verion of PacsoftMMS NG and understand how it, and our related consultancy services, can add value to your Marina, Boatyard, Harbour, Drystack, or Yacht Club operation.
Please feel free to drop by the stand to discuss your Marina Management Requirements, and if you are an existing customer of ours, we of course will be very pleased to welcome you as well and discuss how the latest developments in PacsoftNG can be of benefit to you. Alternatively you can book a meeting with Pacsoft International and Ocean Road by clicking here:
Visit the METS 2014 Website for more information on the show:
www.metstrade.com
Free entry pre-registration can be completed by
clicking here.