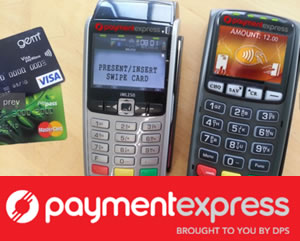 Pacsoft is pleased to announce its PacsoftNG Point of Sale (POS) payment solution has achieved certification with the DPS PCS DSS compliant payment solution.
DPS is a high growth, innovative global leader in payment technology. Providing PCI DSS compliant payment solutions under the Payment Express brand, and certified with all major card schemes. A global end to end platform for e-commerce, retail and unattended transactions that facilitates payments seamlessly in real time.
The PacsoftNG POS solution has been fully integrated with DPS PCS providing users of Pacsoft solutions with seemless Card Payment Processing directly from within the Pacsoft software. Batch Processing facilities are also provided to cater for recurring payment collection.
As you would expect PacsoftNG also complies with the full PCI Security Standards Council requirements of secure card encryption. Together with DPS this offers an end to end solution for your card transactions.
For more information on DPS and the Payment Express services and products, please visit: www.paymentexpress.com.

For more information on the PCI Security Standards Council, please visit: www.pcisecuritystandards.org.

To find out more about how PacsoftNG POS can benefit your business, please Click Here.