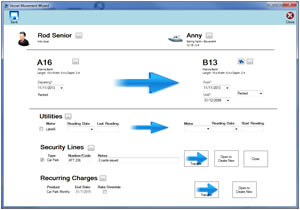 According to Chris Thomas at Marina Management Software specialist Pacsoft, the need to meet customers' specific requirements in a user-friendly manner has been the most challenging aspect behind the management solutions the company has developed over the past 14 years.
Marina and boatyard operations are far more complex than any other typical business as they are Governed by a host of variables: location; type of water space; local cruising area; amount of land; and local demographics. As Thomas points out, there are vast differences in the business operations of a land-locked lake marina with shallow waters compared to a port of entry boatyard on a major cruising route.
A marina is not one business but, in fact, many. There are diverse areas to manage, diverse income streams, and varying health & safety, and environmental concerns, and legal liabilities. The general pricing model is in itself more complex than for hotels, for example, where simple pricing on a per night basis is the norm. Marina pricing can have a wide range of variables; different time periods, different 'bands' of size of Vessel or Berth, and flat rates or per metre rates.
The challenges for Marina and Boatyard software providers are thus to reduce the dependence on staff 'remembering' everything they need to do; to offer flexible processes to 'guide and lead' staff to do the right thing at the right time; and to provide a system that can be operated efficiently without extensive staff training.
Pacsoft meets the challenge with its 'next generation' software, PacsoftNG. It is more intelligent, flexible, customisable and easier to use, whilst allowing for the special complexities found in the Marina business.
The first step with NG was the introduction of the 'Visual Marina', where boats in the Marina and Yard are shaped according to type and drawn to scale. The 'visual' benefit has helped staff tune in to the entire administration and billing process far more easily. The ability to create specific and individual reports and queries in graphical format was also addressed using the familiar Microsoft Excel.
The final touch to NG comes with Pacsoft's newly introduced 'NG Wizards'. These lead the user through customisable steps for each process required by the business when undertaking specific actions or transactions.
Click here to contact Ocean Road and find out how PacsoftNG can add value to your Marina, Boatyard, Drystack, Harbour, or Yacht Club operation.