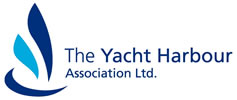 The Yacht Harbour Association presents the South West Marinas Networking Lunch.
Sponsored by Lee Sanitation
The Royal Dart Yacht Club
Kingswear, Devon, UK
Thursday 6th June 2013
TYHA Members and Non-Members both welcome.
Itinerary:
10.30 - Registration & Coffee
11.00 - Introductions
11.15 - Welcome by Gareth Turnbull
11.30 - Marina Software Presentations by Ocean Road/Pacsoft and Star Computers followed by Q&A Session
12.30 - Presentation by Lee Sanitation
13.00 - Presentation by Kay Elliott Architects and Q&A Session
13.30 - Networking Lunch
14.30 - Tour of Darthaven Marina
Cost:
£35.00 + VAT - Members
£45.00 + VAT - Non-Members
Travel and Accommodation is at your own expense.
Suggested Accommodation at
Premier Inn
, Paignton South.
If you would like to attend, please contact Libby Gordon on 01784 223817 or email
lgordon@britishmarine.co.uk
A copy of the Invitation and Agenda can be download by
clicking here
.